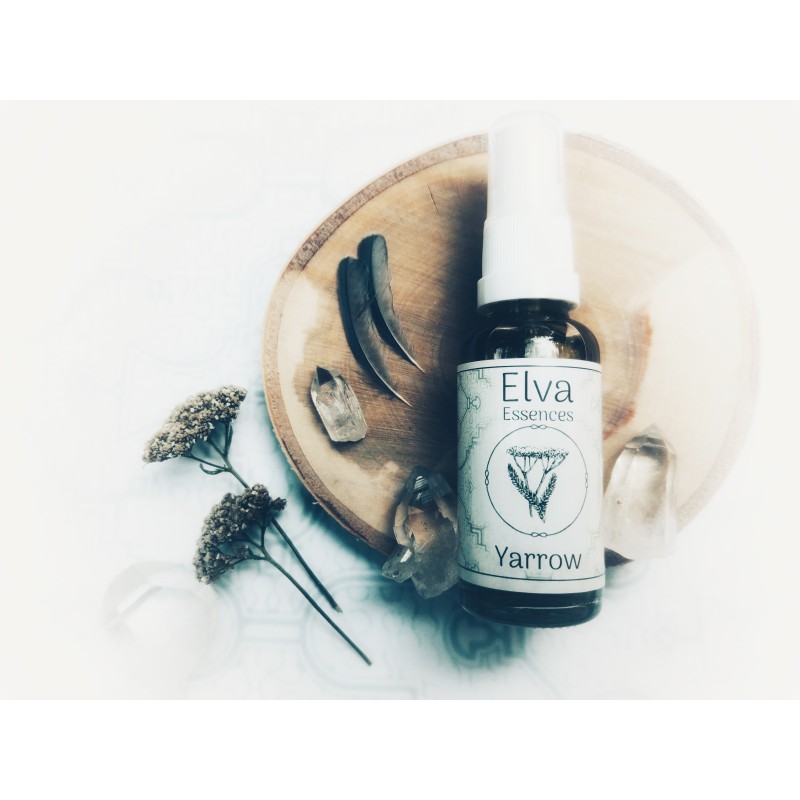  
Essence of Yarrow
Herbacous, green scent of the meadow with the essence of wild yarrow flowers.

The spray is calming, grounding and helps to connect to Mother Nature.
Yarrow (Achillea Millefoilum)
Yarrow spray is a dry-herbaceaus scent.
It helps to ground, calm and feel at home. It is a great essence to connect with the energy of mother earth. To come to simplicity.
Further I recommend it as a personal spray for those who feel depleted because they have a hard time to keep their own borders or get overwhelmed by external energy easily.
Qualities of the spray:
The spray brings comfort and simplicity. It helps to ground yourself to feel more connected.

Made with Love and Prayer

The yarrow is collected with love and respect for the plant spirits.
Composition:
Pure alcohol, springwater, yarrow & pure essential oils.
Data sheet
Type

Agua Florida

Part of plant

flowers

Usage

Roomspray