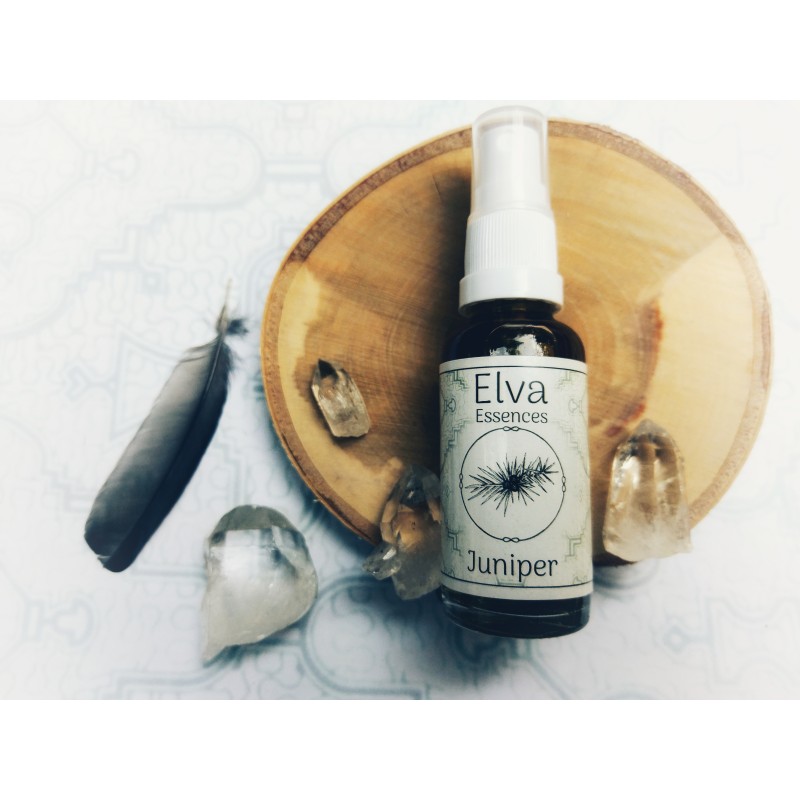  
Essence of Juniper
Intense, dry and herbaceous scent of juniper.
With great strength for cleansing, clearing and protection.
Juniper (Juniperus communis)
Juniper is a small needle tree, with bluish-green stingy needles, aromatic berries and a beautiful wood.
He can grow really old and is a tree with great strength and healing properties, because of his essential oils that are highly antiseptic and cleansing. For this reason in many traditions he is used to smudge with.
Special qualities of the spray:
The spray can be used to ingulf yourself in the good energies of the juniper for cleansing, strength and protection.

Made with Love and Prayer

The juniper is gathered wildly in Norway and Mongolia.
Composition:
Pure alcohol, springwater, juniper & pure essential oils.
Data sheet
Type

Agua Florida
Treespray

Part of plant

Fruits
Wood
leaves

Plant

Juniper