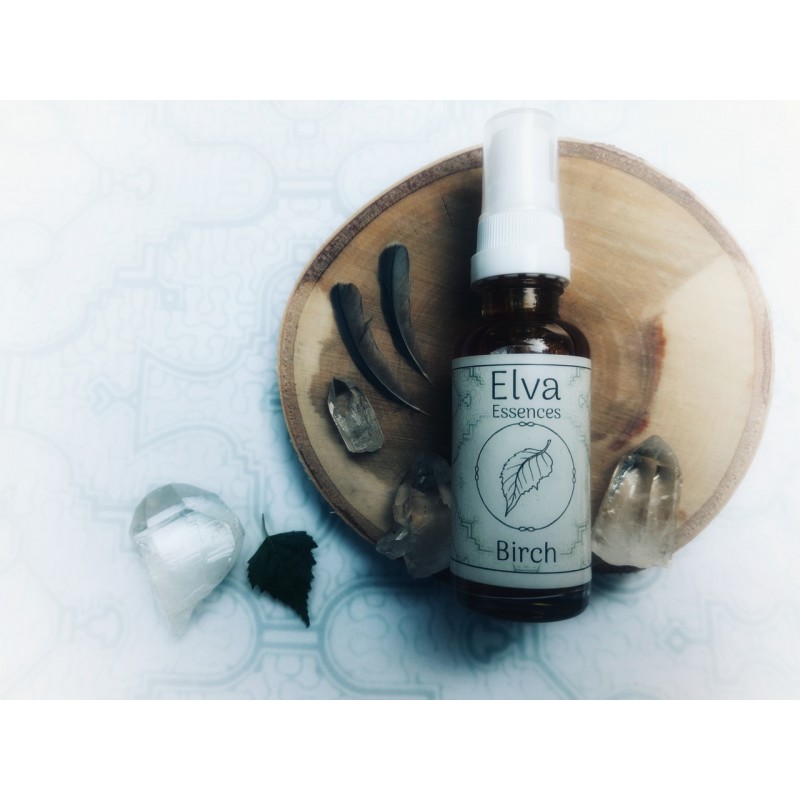  
Essence of Birch
Refreshing, herbaceous green lemon scent with the young and bright spirit of the birch tree.
Handmade and natural with the essence of freshly gathered birch leaves.


Birch (Betula Pendula)
Birch is a tree of bright colour and spirit.
She is bringing new beginnings as she is the first tree to regrow a forest. Wherever she grows her white colour and bright spirit create a light atmosphere.
The tree brings many benefits like the medicine from its leaves, the birch bark for handcrafts, the birch sap for rejuvination,
In old stories and mythology the birch is associated with the virgin aspect of the earthgodesses.
So in this she symbolises Youth, Beauty and New Life.
Qualities of the spray:
Birch is a tree of life, love and light. The spray is refreshing, brightening and clears. To activate and rejoice.

Made with Love and Prayer

I collect the birchleaves with love and respect for the plant spirits.
Composition:
Pure alcohol, springwater, birch & pure essential oils.
Data sheet
Type

Agua Florida

Part of plant

leaves

Plant

Birch