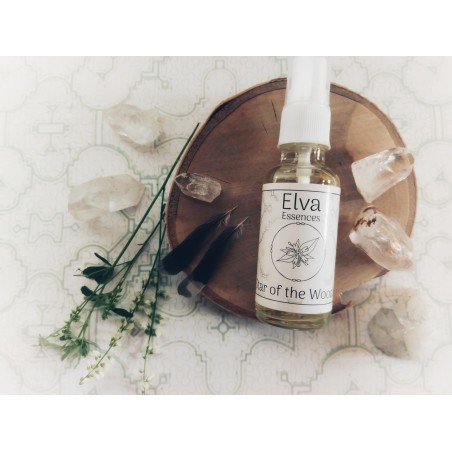  
Essence of Star of the Forest
Bright, clear and fine scent of wood stitchwort.
Inspiration and magic of the summer woodlands.
Wood Stitchwort (Stellaria nemorum)
Wood Stitchwort is a tiny white flower of the forests. Its tiny flowers grow in large fields beneath the trees. They look like tiny stars in velvet green carpets of their leaves.
This bright and refreshing scent invokes the fantasy of elven woodlands.
Qualities of the spray:
Ease, inspiration and freshness. Supports creativity, but also refreshs on hot summer days.

Made with Love and Prayer

The flowers are gathered with love and respect for the plant spirits in riparian woodlands.
Composition:
Pure alcohol, springwater, wood stitchwort & pure essential oils.
Data sheet
Type

Agua Florida

Usage

Gift
Customers who bought this product also bought: